Coaching
Professional COACHING / TRAINING for adults and teenagers! / Private

You want more intensity, mindful actions, less stress and more professionalism at the office as well as more energy, meaningfulness, satisfaction and joy in your life? Treat yourself to a coaching!

This is ONLY about you! I choose to use a personal approach to establish a better connection between us; I hope that this is fine with you.

Humans are as diverse as the rays of the sun and so are our feelings, our desires and our thinking!

You have professional issues or private processes causing you sleepless nights?


There is a colleague (m / f) who regularly upsets you?
You are having a hard time with your correspondence and feel overwhelmed with your tasks?
You do not have any strength left? Everything becomes too much and too fast-paced?
You are being bullied?
You just feel "empty"?
You constantly have discussions and arguments?
You literally mess up and not just at the office?
The competition is becoming unbearable and you even fear you could loose your job?
You know that you should improve your appearance?
You want to become more confident in dealing with others?
You are tired of temper tantrums?
Sometimes you do not recognize yourself?

Take your (professional) life into your own hands - self-determined and adapted to your challenges - in order to have (more) fun and to feel a sense of effortlessness and meaningfulness!

Find out more about the various forms of coaching, either directly from me or fill in the information / registration form (that can be found in the page navigation under registration).
---
BE a ROLE MODEL!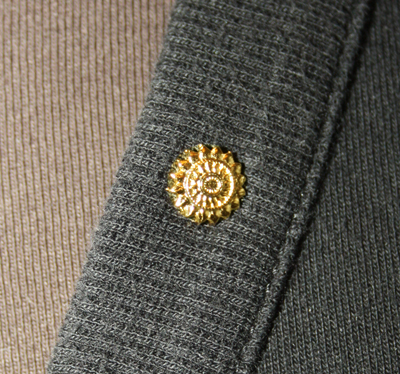 My sun stands for development, movement, values, strength, energy, vigour and courage!
Wear the PIN to remind and motivate yourself and others:
The power lies in the sun! Become active; for YOUR life and the life of the CHILDREN of this world!




Life- / Health-Coaching - Health practice for personality development
Life- / Health-Coaching - Health practice for personality development
Why do we believe so strongly that "pills" or "pharmaceuticals" can cure our stress and ensure a better health; even success, satisfaction, appreciation and love.
Our attitude towards ourselves is the door to our mental and physical health. Taking the time to reflect on oneself is our most valuable asset in the hustle and bustle of modern everyday life.
Visualization exercises, the influence of our thoughts, personality development and the use of the energy around us are powerful tools that have been used for centuries by the oldest peoples of the world - again and again in a proven way; and my experience confirms that these methods are still working as well.
I have been working with universal energy for nearly 20 years and I know how important it is to find moments to let go and breathe. Surrounded by conversations, you will feel ready for your challenges again and become more relaxed.
This way, the circle closes with a truly meaningful experience that gives you strength and energy and that you can apply in everyday life.

As a health practitioner for personality development / self-awareness (BfG), I listen to you and help you to find inner peace and to regularly practice a little wellness for your soul.


BfG is the professional association of health practitioners in the German Society for Alternative Medicine (german: Deutsche Gesellschaft für Alternative Medizin, DGAM). I am a recognized member of the professional association and work according to the guidelines of the DGAM.
The main emphasis of my work is to promote personality development, individuality and self-awareness.
Disease diagnoses or promises of healing are not part of my job and should not be expected. I do not replace a physician, a therapist or an alternative practitioner. Recognizing health hazards is not part of my job.